Residential Fencing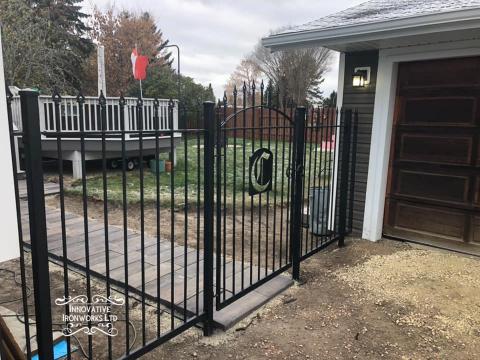 Residential Fencing Photo# 107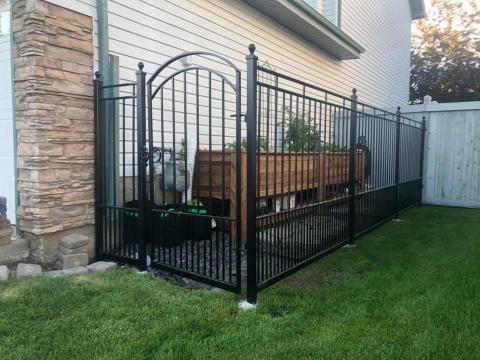 Residential Fencing Photo# 104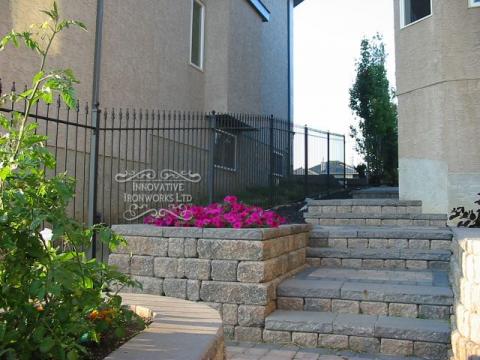 Residential Fencing Photo# 11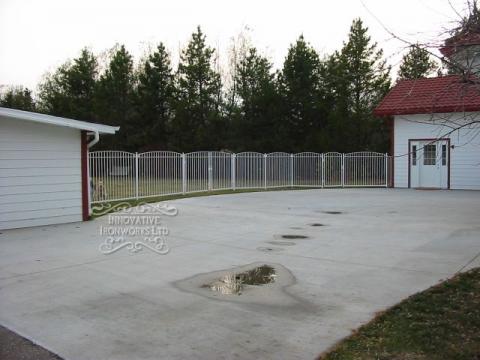 Residential Fencing Photo# 10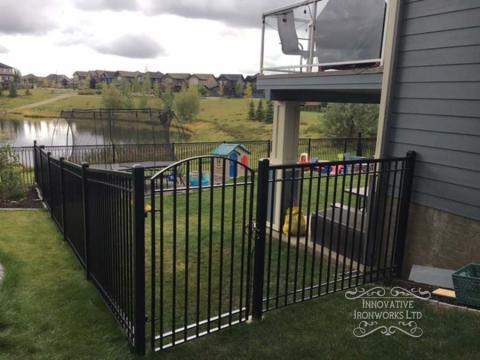 Residential Fencing Photo# 9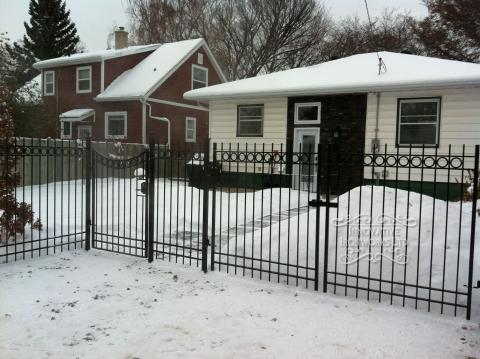 Residential Fencing Photo# 8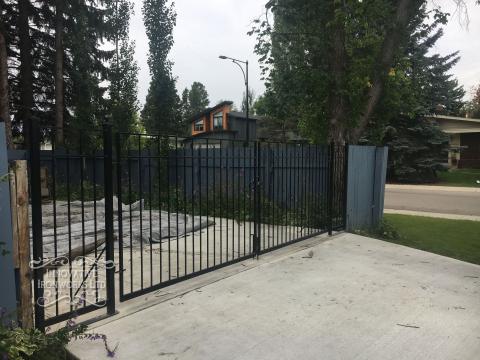 Residential Fencing Photo# 7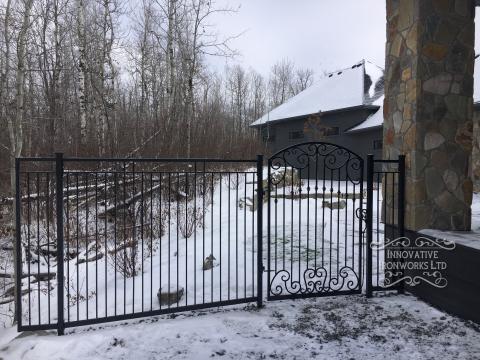 Residential Fencing Photo# 6
Custom Ironwork Fences for Edmonton and St. Albert Homes & Businesses
Responsible owners of residential or commercial property should choose where to invest their renovation budget in improvements that enhance both the short-term functionality and the long-term value of their property. Realtors agree that investing in good fencing, professionally installed, is one of those investments that pay off at resale. In addition to securing your property and creating a safe place for children and pets and privacy for the whole family, a good fence does lead to higher resale value.
If you haven't found a fence that complements your property or satisfies your taste, talk to Innovative Ironworks LTD. Creating distinctive driveway gates, security fences, pool enclosures, and more, our custom ironwork will be enjoyed for years to come and be a memorable feature of your home, for your guests as well as prospective buyers.
Decorative Fences
Fences are not only secure but can also add a breath of fresh air to the look of your property. Whether you need a fence to decorate your backyard, or to secure your business premises, Innovative Ironworks LTD is here to do it for you. We can do metal fabrication and can create decorative fences for your residential and commercial spaces. We can also create customized fencing to be installed around pools, and can also create specific designs to suit your landscaping needs. Our skilled team can create a quality fence according to your requirements.