Driveway Gates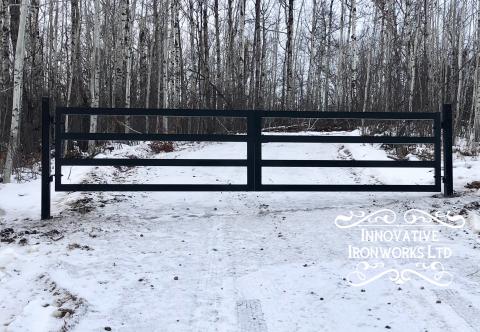 Driveway Gates Photo# 137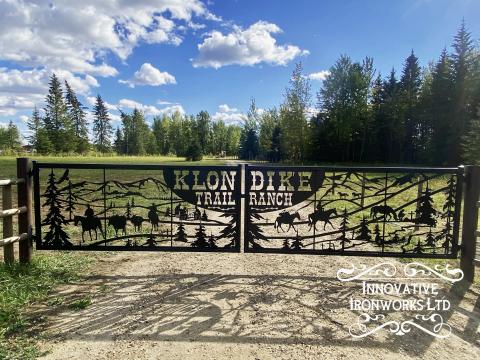 Driveway Gates Photo# 136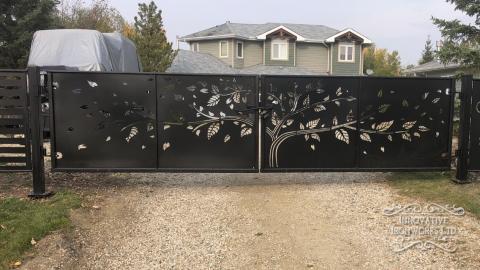 Driveway Gates Photo# 128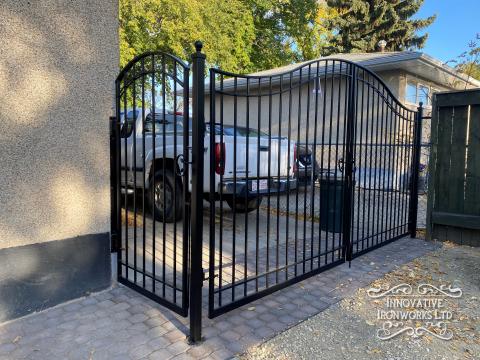 Driveway Gates Photo# 129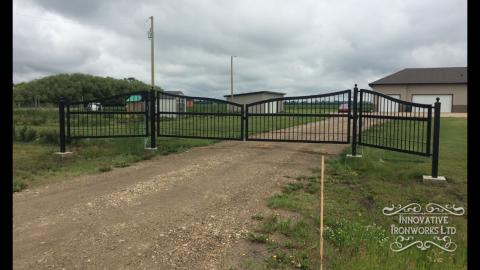 Driveway Gates Photo# 127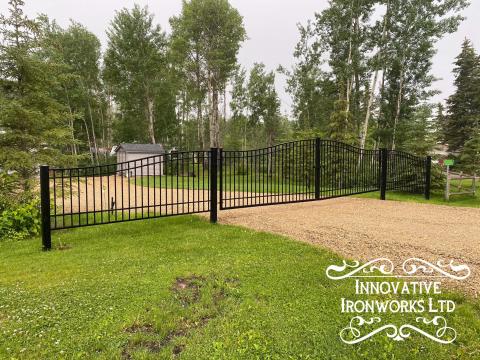 Driveway Gates Photo# 126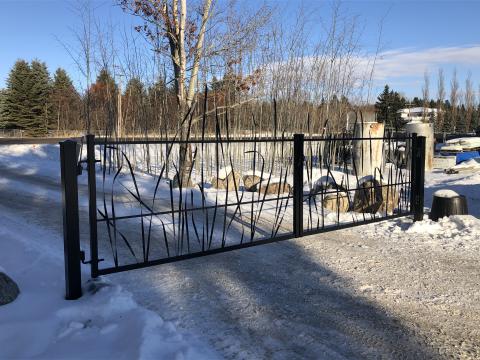 Driveway Gates Photo# 108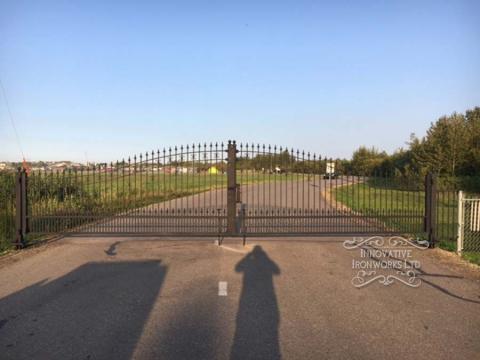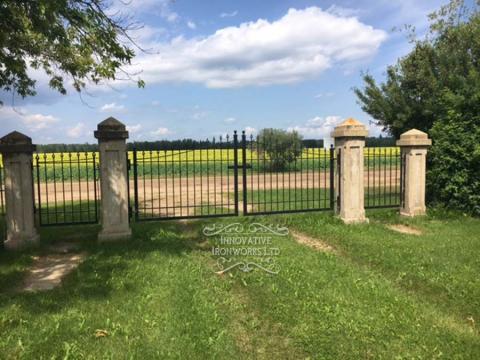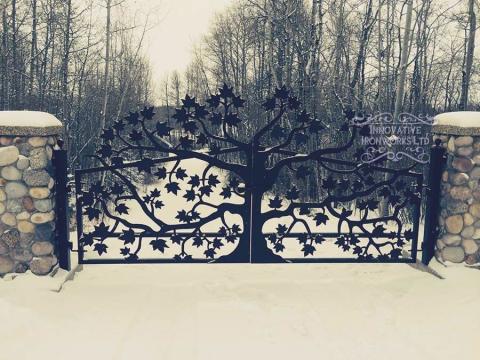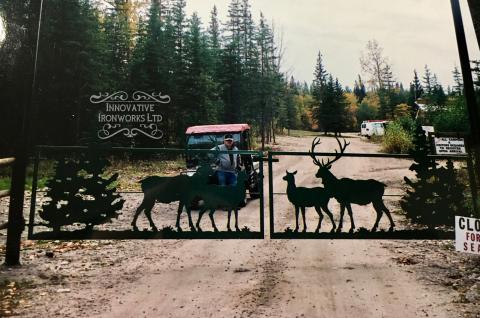 We now provide and install LiftMaster Driveway gate openers.
Innovative Ironworks offers aluminum and steel driveway gates for residential yards,
commercial properties, farm entrances, or your cabin lake lot.
Be it your home, business, cabin at the lake; security is always a top priority. If you install a driveway gate you can have better control of who is entering or leaving your property. We can create iron gates that are durable and pleasing to the eye.
Whenever you go for a driveway gate, it's recommended to install proper fencing along with it so that security is not compromised. You can also opt to make your driveway gates automated, with various options available to increase the level of security.
When you are putting up a fence around your property, why settle for a plain old chain link? A custom-made pool barrier, entrance, or driveway gate will set your property apart from others.
At Innovative Ironworks LTD, we work with you, the homeowner, designing the railings and fences that fit your personality, home, and landscape. Our ironwork services will give your property a clean, well-cared-for look that gets noticed.